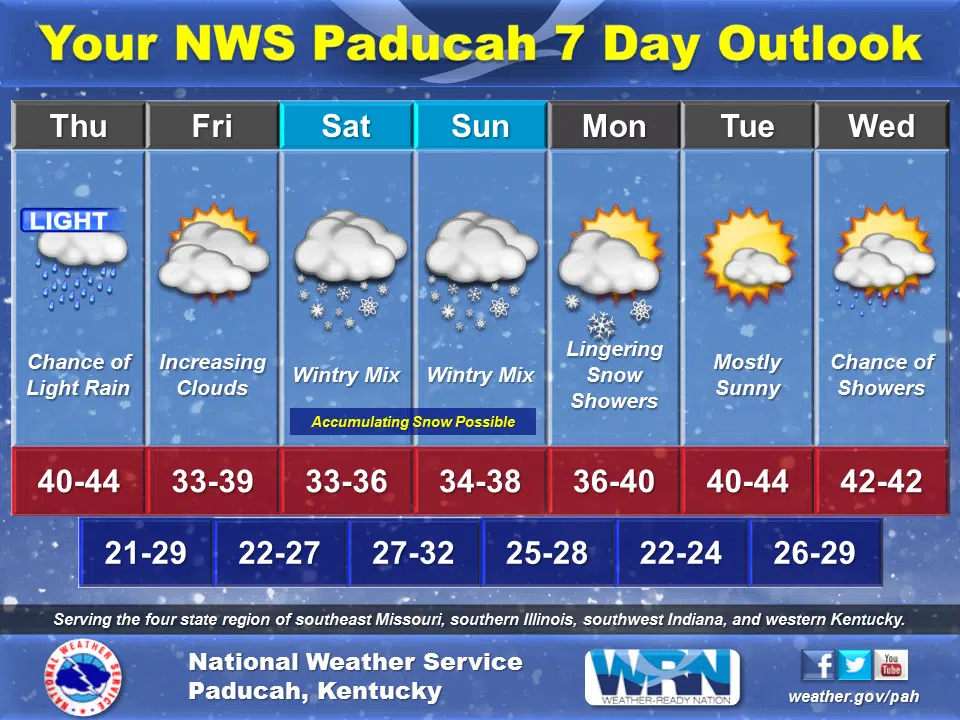 The National Weather Service is continuing to monitor the possibility for winter weather over the weekend in western Kentucky.
Forecasters say in a special weather statement that much of the area could remain dry until Saturday night, when widespread precipitation is set to arrive. Significant snow and sleet accumulations are possible in southwestern Kentucky and the weather service expects a sharp drop-off in amounts the farther north you go.
Precipitation should diminish on Sunday, when temperatures are expected to creep above freezing and allow some melting.
Much is still to be determined about how the potential storm will develop, including the exact track of the heaviest precipitation and whether slightly warmer temperatures could allow a transition to or mix with plain rain.
Stay tuned to the WHOP family of stations and monitor our websites and social media outlets for the latest on this developing winter storm.